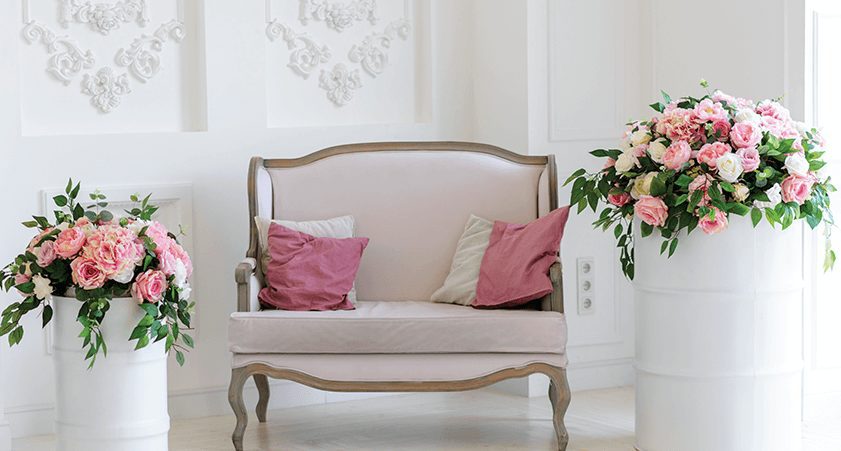 Top 5 ways to decorate your home for Eid Al-Adha festival
Eid Al Adha, called as Festival of Sacrifice, is one of the two major festivals in Islam, celebrated on the 10th of Zul Hijjah, the last month of the Islamic lunar calendar.
It honors the willingness of Ibrahim to sacrifice his son as an act of obedience to God's command. Eid Al Adha is also another occasion for a family reunion.
Decorate your home this Eid
The best part of a festival is to be happy and make others happy!
You will be welcoming many guests to your home this festive season and now it is time for you to decorate the house.
With Black Tulip Flowers around the corner and always at your service, the best online store decorating your home for Eid is very simple.
Our Flowers, gifts, Balloons, flower bouquets, fruit arrangements makes it easy
Here are the top 5 ways to decorate your home:
1.Flower Arrangements
Arrange your Living area with our centerpieces
Luxurious Blossom
Creamy Flower Bunch
Bunch of White Flowers
Long and low Arrangement
Purple Theme
Yellow Theme
Red, yellow & peach Theme
Red & White Theme
It's time to celebrate the festival of sacrifice with great decorations from our centerpieces, with a highlight of Luxury Gold & Red Roses Centerpiece as final touch.
2.Fruit arrangements
Your dining room or Banquet can be decorated with our unique fruits arrangement like:
A Passion Fruit Basket
A Simple Fruit Basket
Fruit Boxes
Send your loved ones flowers from our variety of flowers baskets, flower bouquets and flower arrangements.
3.Fresh flowers
At Black Tulip Flowers, you can have fresh flowers for Eid decorations along with our different colour balloons to give a crown to the decorations.
Flowers are supplied with freshness guaranteed for the festive season.
4.Add ons
Also at Black Tulip Flowers, you have options to choose from our Add Ons to include in your decorations of your home with our chocolates, Balloons, baskets and vases.
These add beauty to your decorations at an affordable price and with a great theme to your home this Eid Al Adha.
5.Florist Collection
Finally not the least, decorate the walls of your home with our simple fresh flowers.
And you can add to your decorations from our florist collection:
Ramadan Silver Crescent with Star
Red Crescent
Exclusive Florist Design
Eid Flower Combo, etc
All at reasonable prices which can be customized with your selection of colours of flowers.
Our flower bouquets, fresh flowers, add ons, florist collection, etc. are priced best in the market which can also be gifted to your loved one this Eid Al Adha at an affordable price.
Gifts are one of the finest ways to express your love and affection and flowers as gift are efficient for any relationship to blossom.
Select your flowers or flower arrangements online from the comfort of your home from our varieties for the decorations to be delivered anywhere in UAE.
Visit us at https://www.blacktulipflowers.com and avail our daily deals offer.
Blacktulip Flowers wishes all our clients a very happy Eid-Al-Adha and a great festive season.